Thread Measuring Wires
We are one of the most efficient manufacturers and suppliers of Thread Gauge. Made from high quality raw material these Thread Gauges are available in varied range to choose upon. Our gauges are used in several big companies and are in great demand across country.
Our product range includes Thread Ring Gauges, Thread Caliber Gauges, Thread Plug Gauges, Precision Thread Gauges, BSP Gauges, GO and Not Go Thread Ring Gauges, GO and Not GO Plug Gauges, Unified Gauges, Screw Plug Gauges, Matric Gauges, Trap 20/ all Gauges, Stub ACME Gauge, ACME Gauges, Square Thread Gauges, Taper Thread Gauges, Special Thread Gauges, BSW Gauges, BA Gauges, BSF Gauges, PG Gauges, Left Hand Thread Plug Gauges and Left Hand Thread Ring Gauges.
---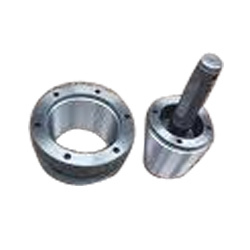 Three Wire Sets
We are among most reputed manufacturers and suppliers of Spline Gauges. We use finest quality raw materials to ensure sturdiness and affability of the Gauges for adverse conditions. We generally design and supply an extensive range of linear and diametrical dimensions Spline Gauges. This product can be customized depending upon the requirement of the customers are ideal for various industrial applications.